Short Story
In March 2019, the illegal dumping of toxic waste into Sungai Kim Kim in Pasir Gudang, Johor has forced the closure of all 111 schools in the area and affected victims has increased to 3555 people. 2019年3月,柔佛巴西古当金金河受污染散发毒气,导致111间学校关闭及增至3555名灾民受害。
KUALA KRAI: More people in Kuala Koh's Orang Asli are affected by Deaths of Orang Asli in Kuala Koh caused by respiratory-related disease,14 Orang Asli residents in Gua Musang were believed to have died of pneumonia. 2019年6月,吉兰丹州话望生瓜拉格巴迪部落的原住民集体受感染死亡,至今夺14命。
Pasir Gudang Chemical Pollution 河流散发毒气事件
by Go Care
RM8,000.00

Funding Target

RM25,410.00

Funds Raised

31-08-2019 (Campaign Ended)

Campaign End Date
The campaign is successful.
Pasir Gudang, Johor, Malaysia
20 Campaigns | 0 Loved campaigns
Campaign Story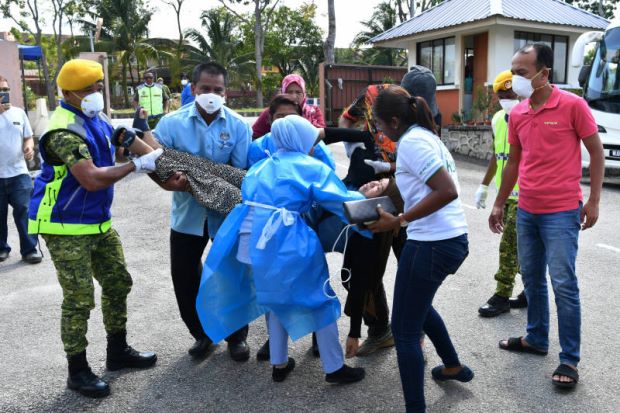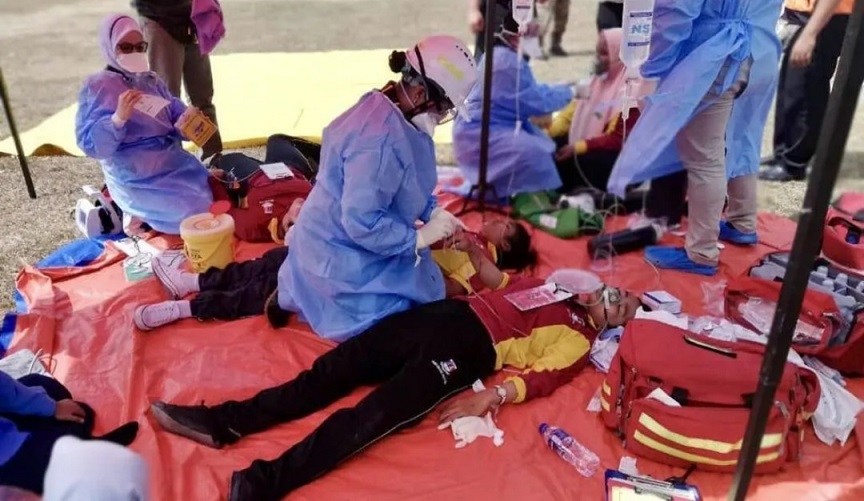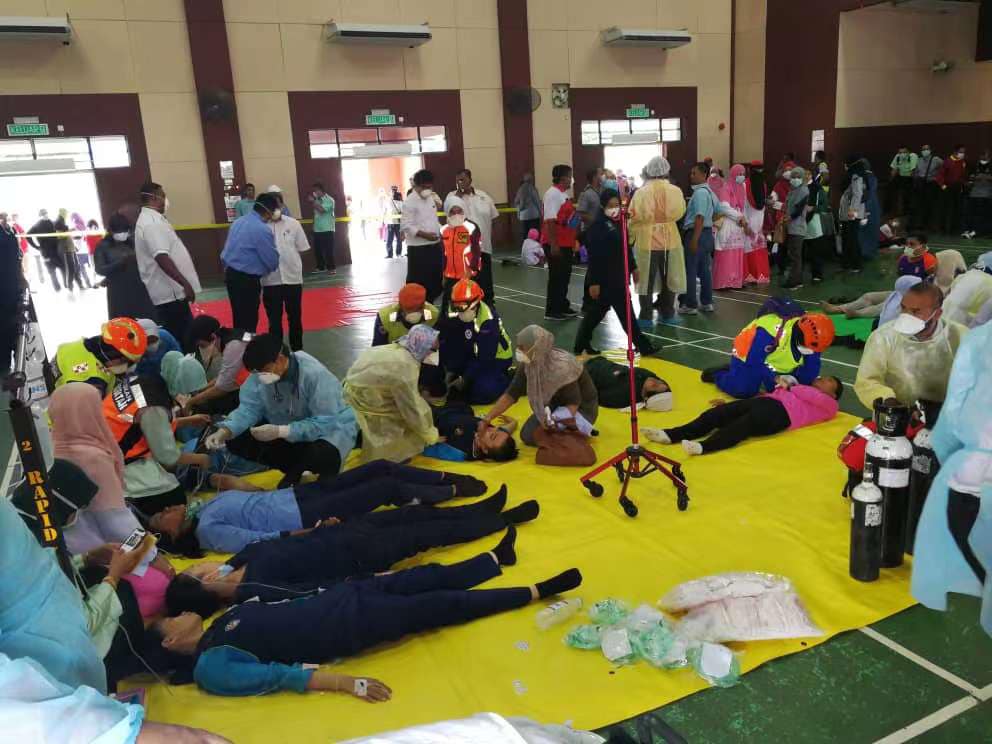 PASIR GUDANG: In 7th March till now, the number of those affected by toxic fumes from the chemical pollution of Sungai Kim Kim here has jumped to 3,555.
Crisis Relief Squad of MCA (CRSM) Johor state once received the news, they immediately create a Whatapps group for group discussion. After discussion, there are 12 volunteers from CRSM Johor are distributing N95 masks to the public on 14th March at Seri Alam Tesco, Mamak stalls and restaurants. They have given out more than 600 masks for the public. Besides that, CRSM Johor has donated one carton of N95 Masks to the Pasir Gudang relief center. They will continue the post chemical pollution relief works such as distribute masks and mineral water to the public.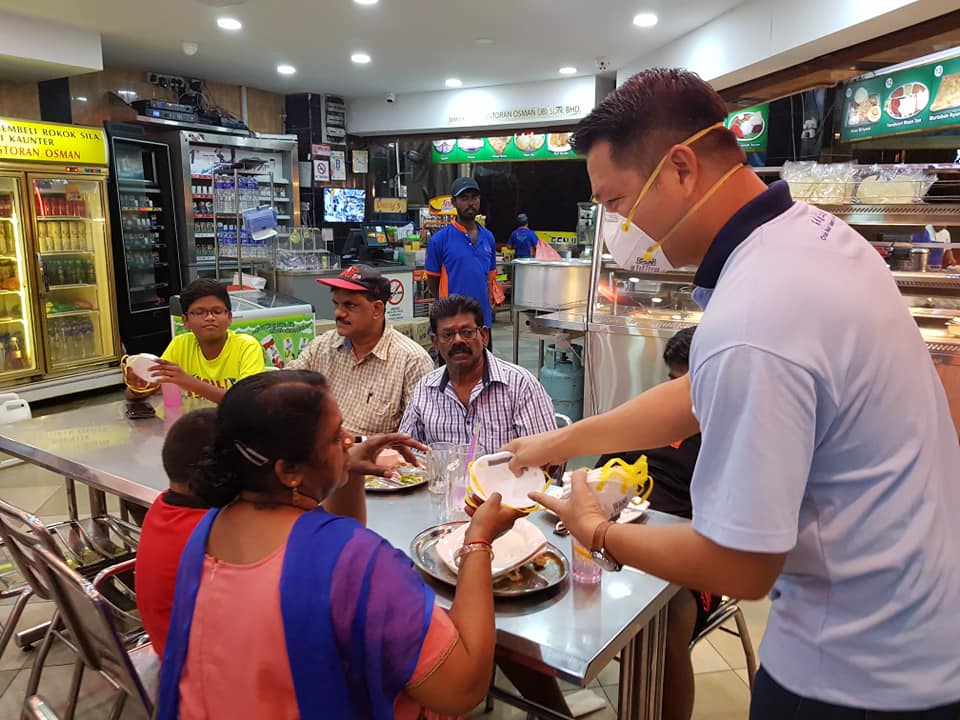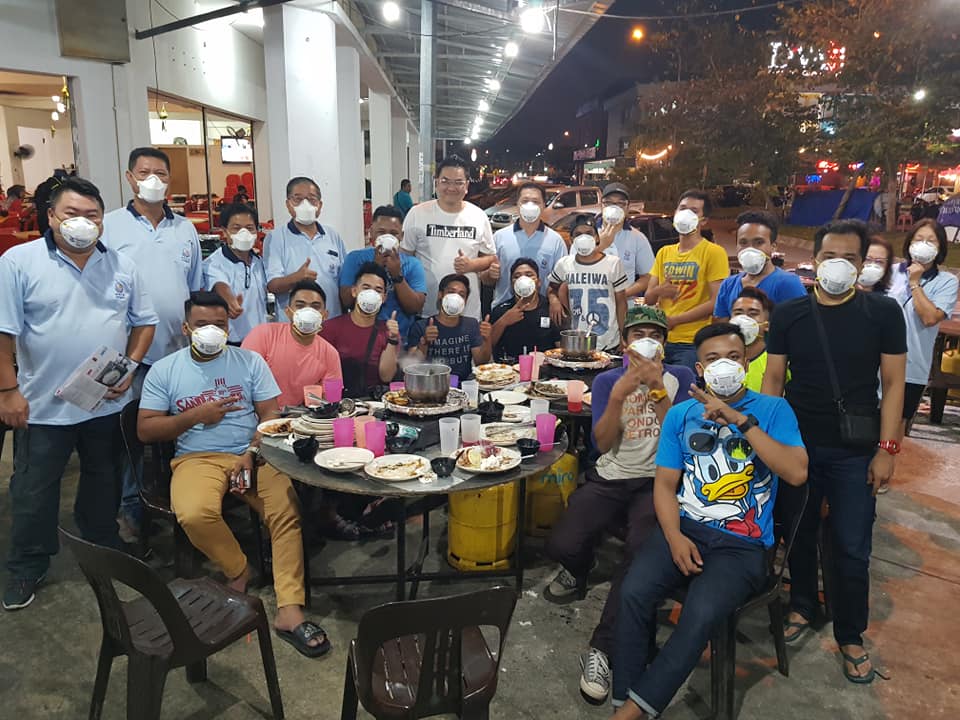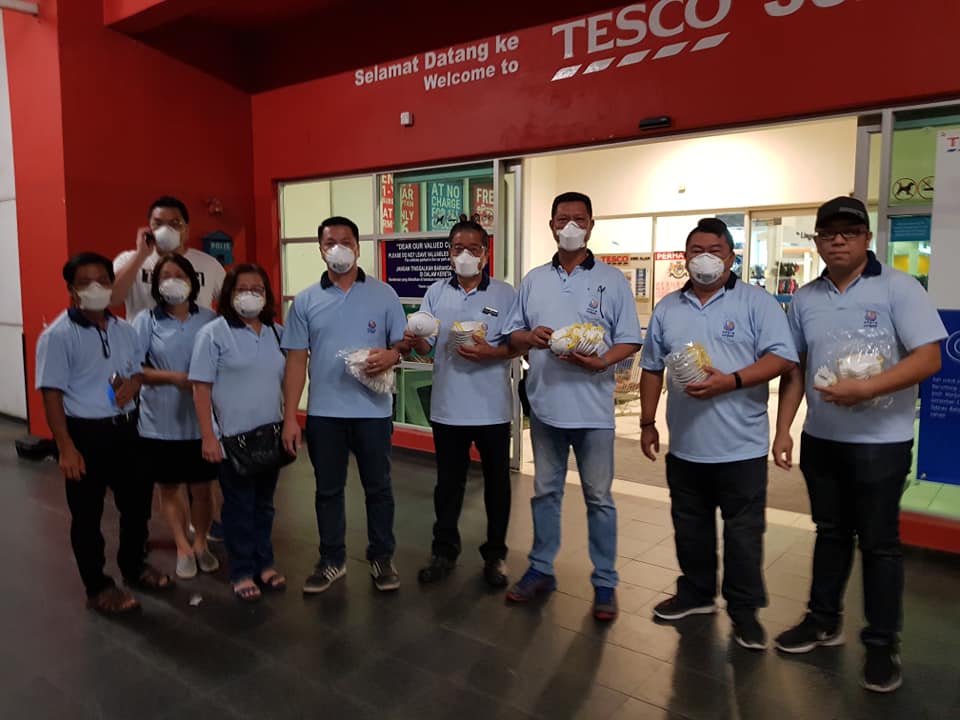 2019年3月7日至今,巴西古当化学废料污染至今3,555名患者,111所中小学、幼稚园及托儿所关闭。
柔州志工团得知消息后就立即商讨志工团该扮演的角色及进行的后援工作。柔州志工团在12位志工的同心协助下于本月14日在Seri Alam的Tesco商场、麻麻档及茶室等地方派发超过600个N95口罩给民众。柔州志工团也捐赠R95口罩送到巴西古当临时救灾中。
柔州志工团也会继续在现场进行后援工作如派发口罩及矿泉水予当地民众。希望民众能够在这非常时刻注意自身安全。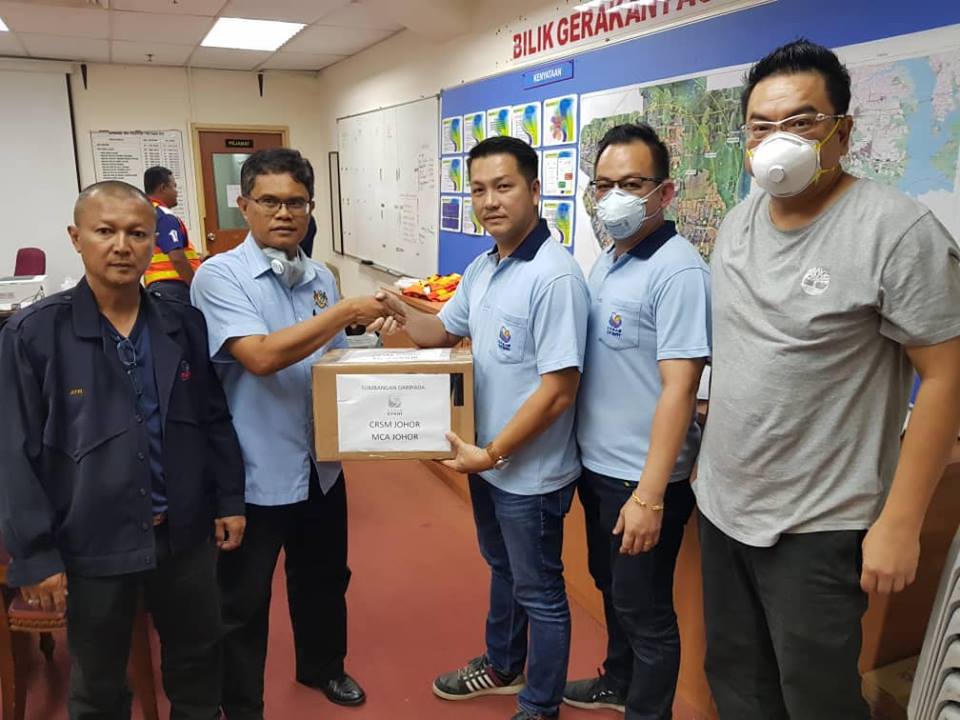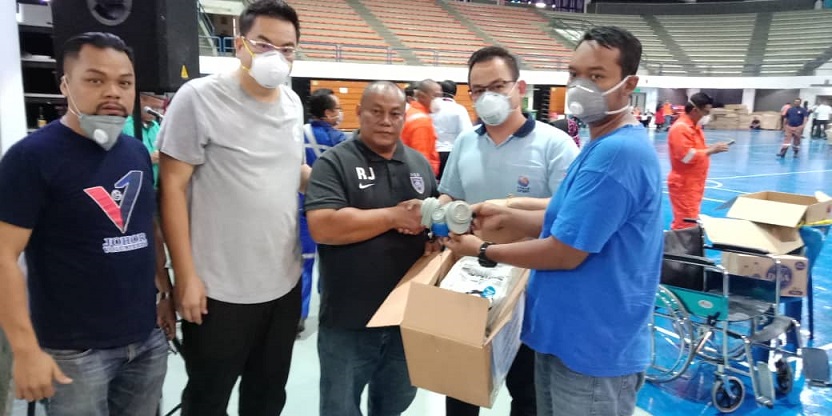 Keperluan Segera ( Pusat permindahan Pasir Gudang )
1. Respirator + Cartidage
2. Nitrile Glove
3. Mask Surgical
4. Mask N95
5. Mask R95
6. Tyvex All Size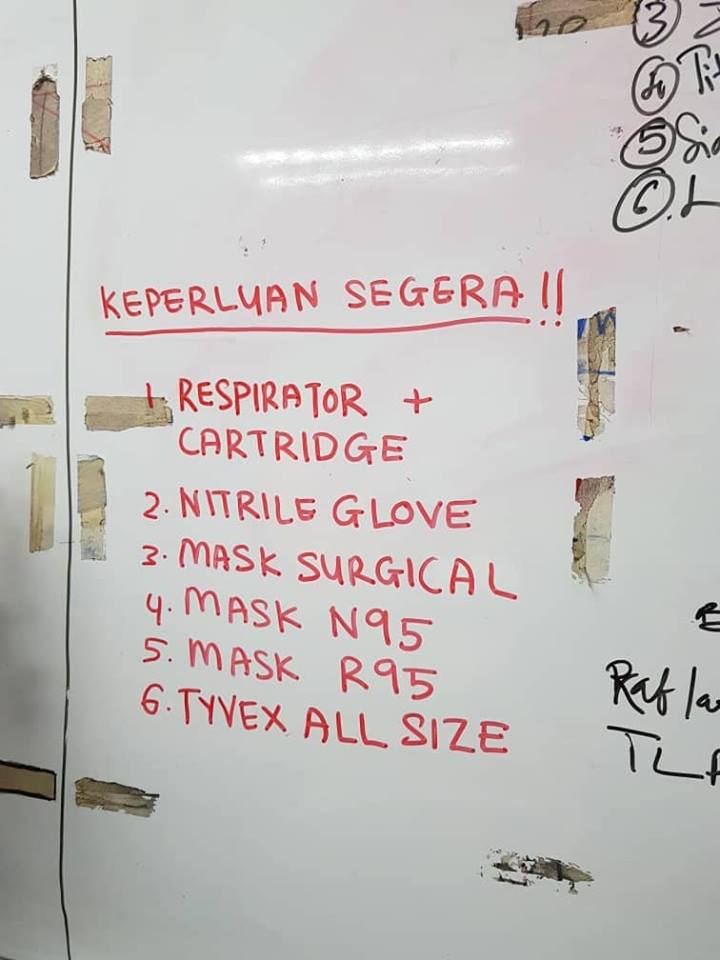 For those who like to make donation , you may contact CRSM Johor :019-71145811 / GoCare : 019-6696278
Kindly please bank in to : –
Crisis Relief Squad of MCA (CRSM) Go Care – 1418 500 100 42290 (ALLIANCE BANK)
如果你也想参与这次的捐助,无论捐款或当局需要的物品可联络马华柔佛志工团。
UPDATED:
15/3 柔州志工团于15/3中午移交R95口罩后得知前线人员急缺防毒面罩,找了柔南流动小商公会主席拿督姚文春,拿督毫不犹豫捐赠防毒面罩予相关单位。一小时内重返临时救援中心并移交6份防毒面罩于有关单位。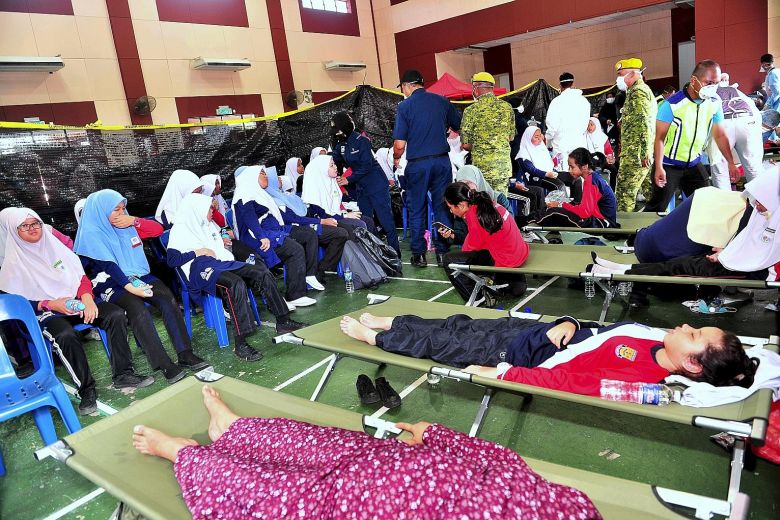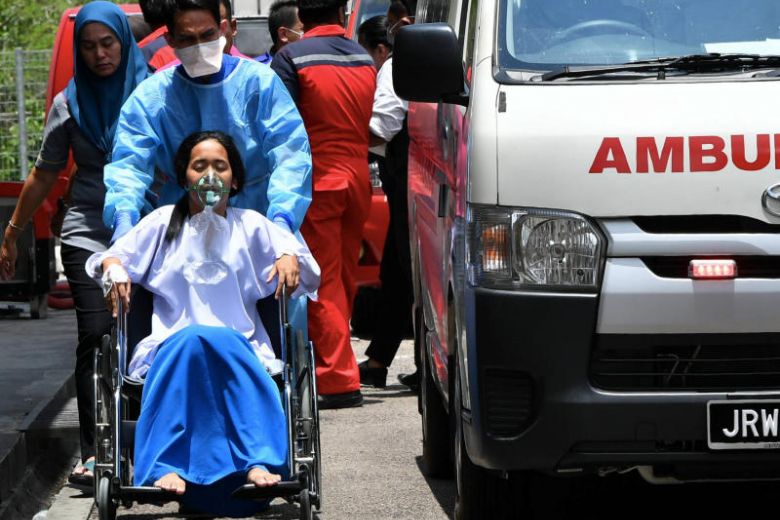 日期
援助详情
14/3/19
到灾区派发口罩,提醒民众关注毒气污染事件。
15/3/19
到巴西古当金金河实地了解情况。
16/3/19
马华全国志工团团长拿督林火莉到巴西古当救灾中心派发物资。
22/3/19
派发物资予金金河附近居民。
29/3/19
举办醒觉讲座会及免费健康检查,再度派发物资于当地民众。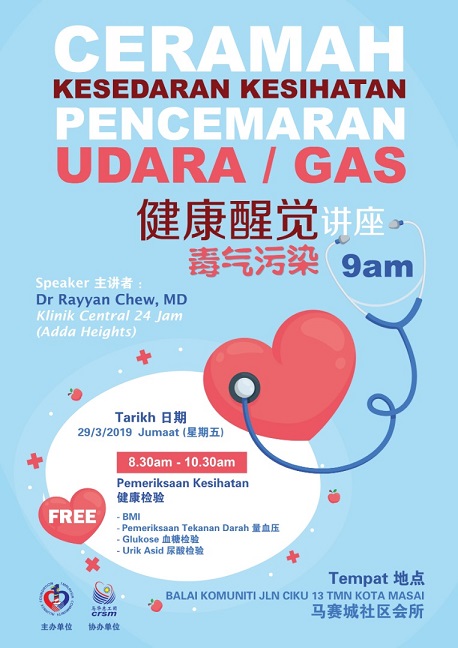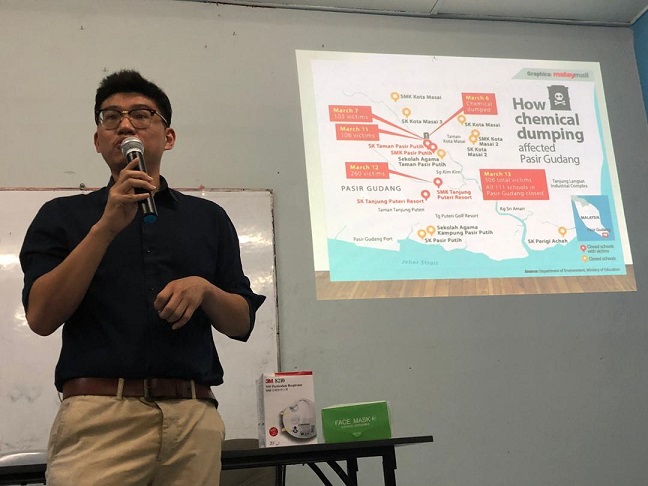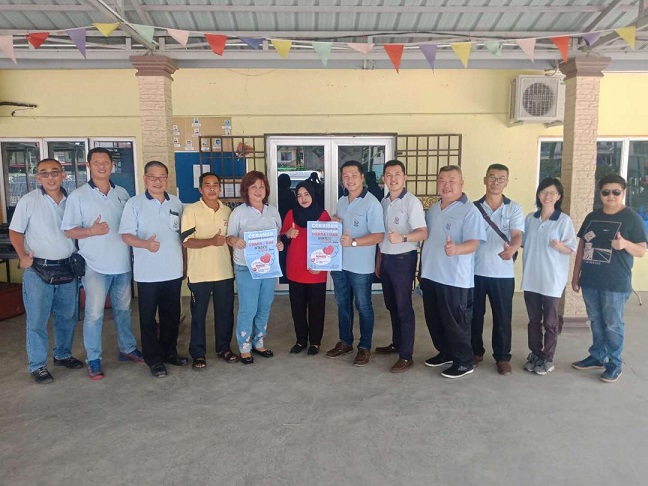 LATEST UPDATE @ JUNE 2019
KUALA KRAI: More people in Kuala Koh's Orang Asli community are worried about the mysterious illness which has affected several people in the area. Another Orang Asli villager in Kampung Kuala Koh in Gua Musang, who showed symptoms of lung infection, died this morning, bringing the death toll due to the same disease to three.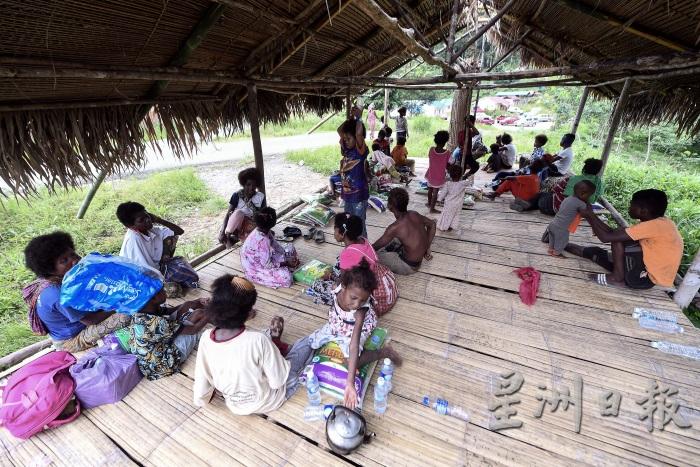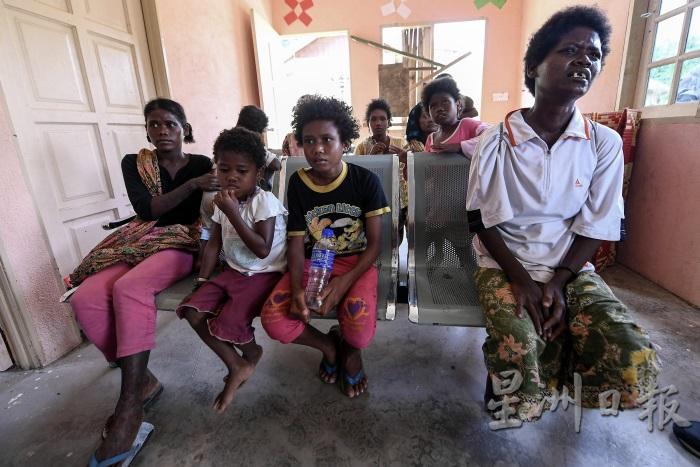 吉兰丹话望生瓜拉格村爆发疫情,造成14名巴迪(Bateq)族原住民丧命。当地人之前声称,居所附近的铁矿污染当地水源,造成居民中毒惨死。昨日,吉兰丹卫生局宣布,政府将封锁隔离瓜拉格村,避免疫情扩散。
Risks & Challenges
* LATEST UPDATE @ JUNE 2019 *
Fundraising for being purchase N95 Masks for local @ Pasir Gudang, Johor & Gua Musang, Kelantan.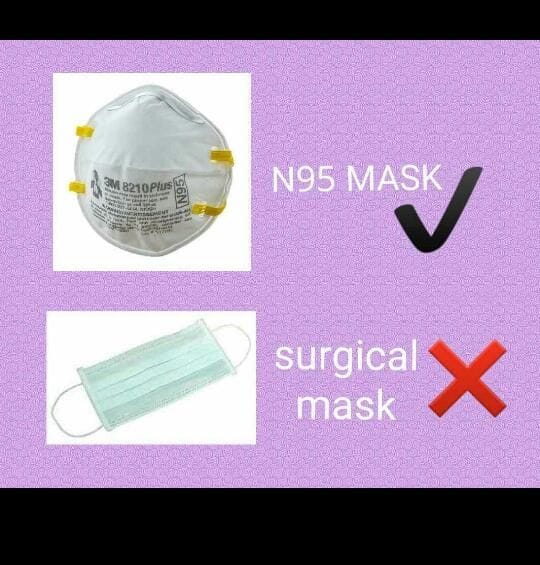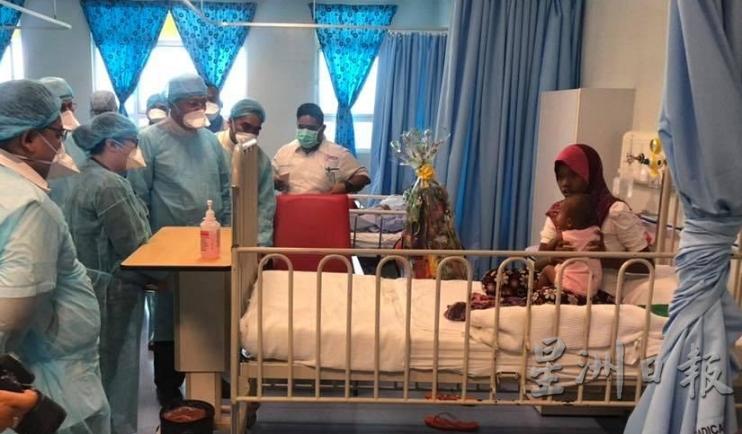 新闻来源 News Source @ GUA MUSANG:-
原住民集体感染肺炎,证实与水源污染无关
Kuala Koh's Orang Asli community worried about mystery illness
卫生局:防呼吸道疾病蔓延·"原住民流动队"监督疫情
医生:进入原住民村落前 宜先注射疫苗
新闻来源 News source @ JOHOR : –
废料污染散发毒气 柔13学校 今起停课
医药站1906宗 869人直接送院 毒气事件4天医2775人
新山化学污染再恶化,民众应避免到巴西古当
河流散发毒气事件 受灾人数增至2775人-203学府关闭
Numbers rise: 2,775 people affected by Pasir Gudang chemical pollution
Update on chronology of chemical pollution in Sungai Kim Kim, Pasir Gudang
Pasir Gudang chemical spill: 6 things you need to know