Short Story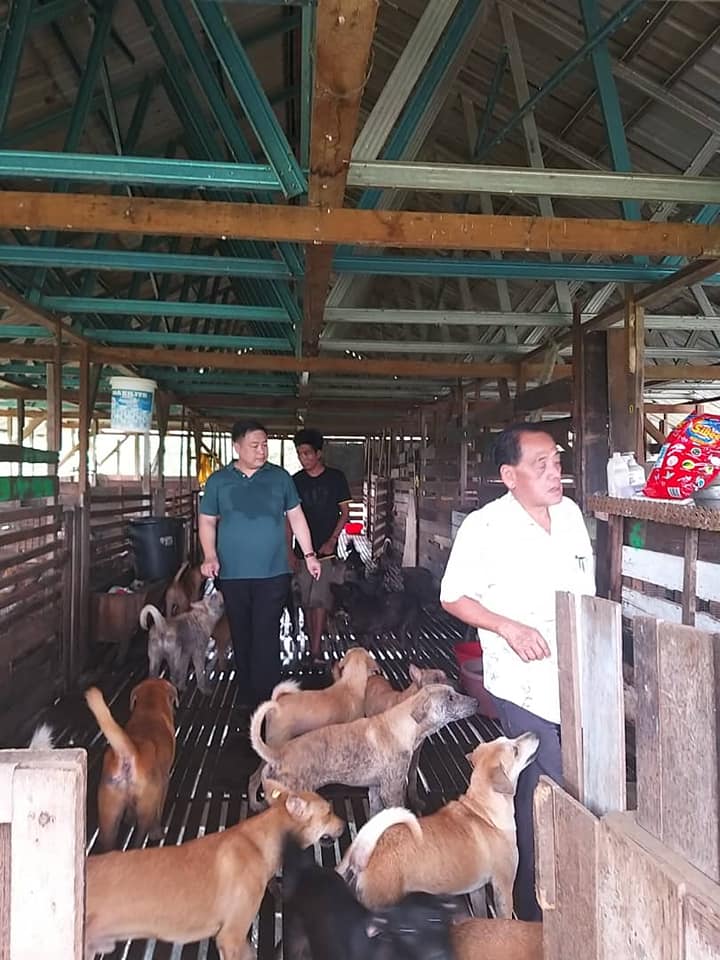 你有看过超过800只流浪狗齐聚一收留中心的震撼场面吗?
为了避免芙蓉市议会早前捕捉流浪狗后所进行的人道毁灭标准程序,毛孩避风港作为一个非政府组织这些年来竟然凭一己之力,扛起这项神圣任务,完全义务接手照料有关数目庞大的毛孩。
他们这种捍卫每只流浪狗生存权利的无私关爱精神,令我们感到肃然起敬和由衷感动,并将会跟该组织配合在亚沙区推广领养流浪狗和为其结扎醒觉运动。
我们需要大家的救助,为了喂饱收容所内的900多只浪毛孩和外头还在流浪的浪浪,我们真心请求各位赞助我们。
每月,捐助10令吉或给毛孩购买54令吉狗粮都可以。如果一人十块,每月捐助,对我们来说就已经是很大的援助。
We need help providing food to the 900 doggies in our shelter and those released outside.
Please sponsor a dog by contributing RM 54 MONTHLY or at least RM 10 MONTHLY.
If all our followers contribute RM 10 MONTHLY we do not have to worry or beg MONTHLY😥
Fundraising for Furykids Safehaven
RM20,000.00

Funding Goal

RM54.00

Funds Raised

0

Days to go

Goal and Date

Campaign End Method
Negeri Sembilan, Malaysia
28 Campaigns | 0 Loved campaigns
Campaign Story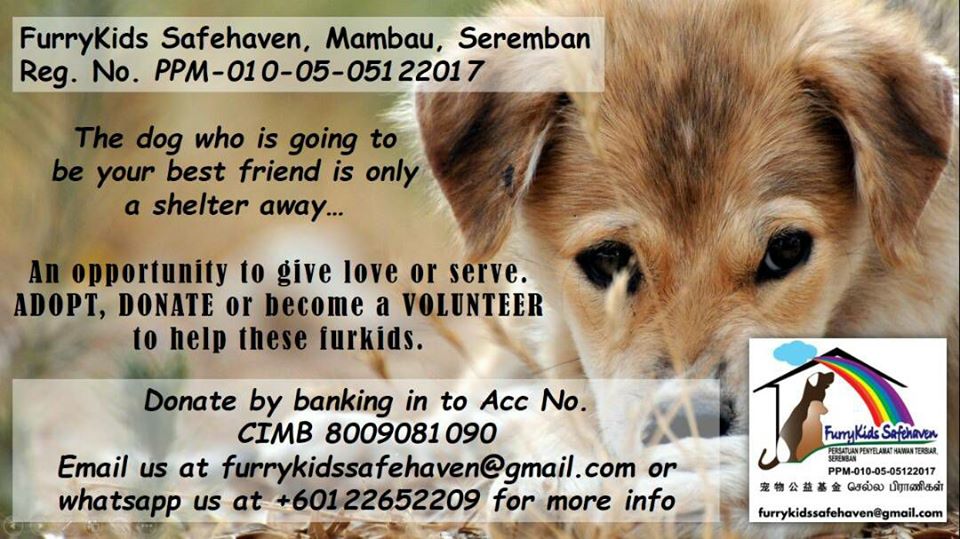 有谁可以帮助我们? 我们已经接近没狗粮的窘境了。😭😭
🌹求赞助毛孩食物银行🌹
我们希望能获得大家资助,以每月捐款10令吉或每月资助我们一包价值54令吉的狗粮都可以。恳请大家慷慨解囊,助我们渡过难关。🐕🐕🐕
森州浪浪第二生命计划(NS Second Life for Strays Project)是毛孩避风港(Furrykids Safehaven)在2018年10月份开始,基于当时我们不想市议会继续以捕杀的方式应对流浪狗于是主动求见并获得对方回应,他们说狗狗可以不杀,但条件是,我们必须把市议会捕获的所有狗只一并收养,否则狗狗就会被安乐死。
市议会礼貌说明无法给我们提供任何方式的援助,但我们还是必须硬着头皮接受,以避免再有狗只被捕杀。比起怨恨,我们其实很感恩市议会愿意给我们开一扇希望之门,尽管还有很多必须改进的地方。
我们一直苦苦支撑,如今已快撑不下去。除了要支付毛孩医药费和结扎费,食物和一般的操作费用都让我们月月愁。
我们需要大家的救助,为了喂饱收容所内的900多只浪毛孩和外头还在流浪的浪浪,我们真心请求各位赞助我们。
每月,捐助10令吉或给毛孩购买54令吉狗粮都可以。如果一人十块,每月捐助,对我们来说就已经是很大的援助。
大家可通过GOCARE 网站捐助和支持 >>>>>
或
大家也可汇款到以下银行户口,并在有关银行汇款收据注明"furrykids",然后what's app到本运动秘书处(012-3310140 Vincy )
Crisis Relief Squad of MCA (CRSM)-Go Care
Alliance Bank
1418 500 100 42290
汇款时请注明: furrykids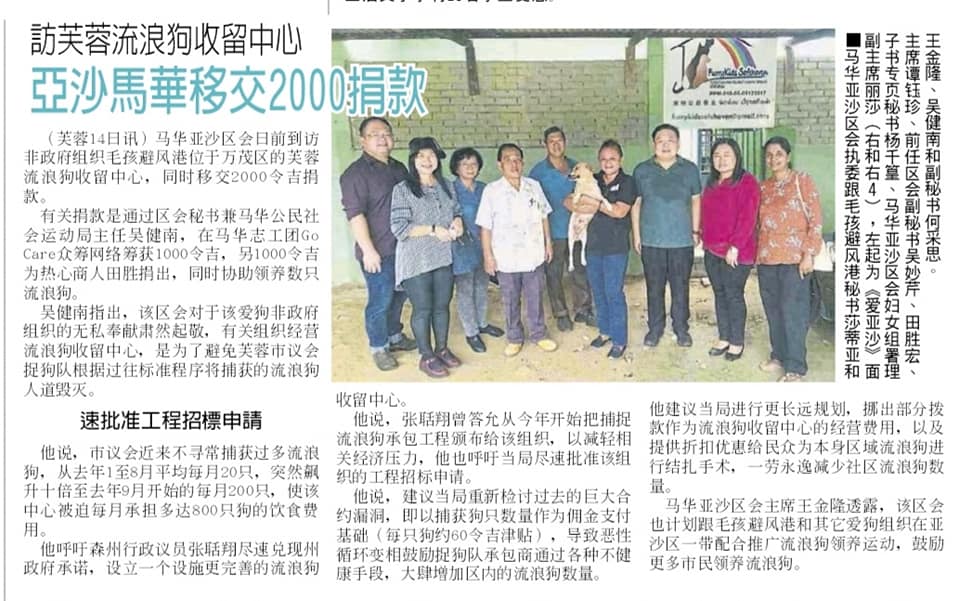 FOOD BANK 🌹
SPONSOR A DOGGIE BY DONATING RM 54 MONTHLY OR DONATE RM 10 MONTHLY PLEASE🐕🐕🐕
NS Second Life For Strays Project under Furrykids Safehaven was begun in October 2018 when we were pushed into a corner by being given an option by Seremban town council.
😔' If your NGO is unable to take the doggies the council catches, they will be put to sleep'. 😔
We were politely told that they are unable to provide funds and subsidies but will provide land for us to manage strays caught.
We need help providing food to the 900 doggies in our shelter and those released outside. Please sponsor a dog by contributing RM 54 MONTHLY or at least RM 10 MONTHLY. If all our followers contribute RM 10 MONTHLY we do not have to worry or beg MONTHLY😥
 You can donate through  GOCARE CROWDFUNDING WEBSITE >>>>>>
OR
Online Transfer/ Bank In:
Crisis Relief Squad of MCA (CRSM)-Go Care
Alliance Bank : 1418 500 100 42290   
# Remarks "Furrykids" & WhatsApp to the secretairiat(012-3310140 Vincy )
THANK YOU 🙏🙏🙏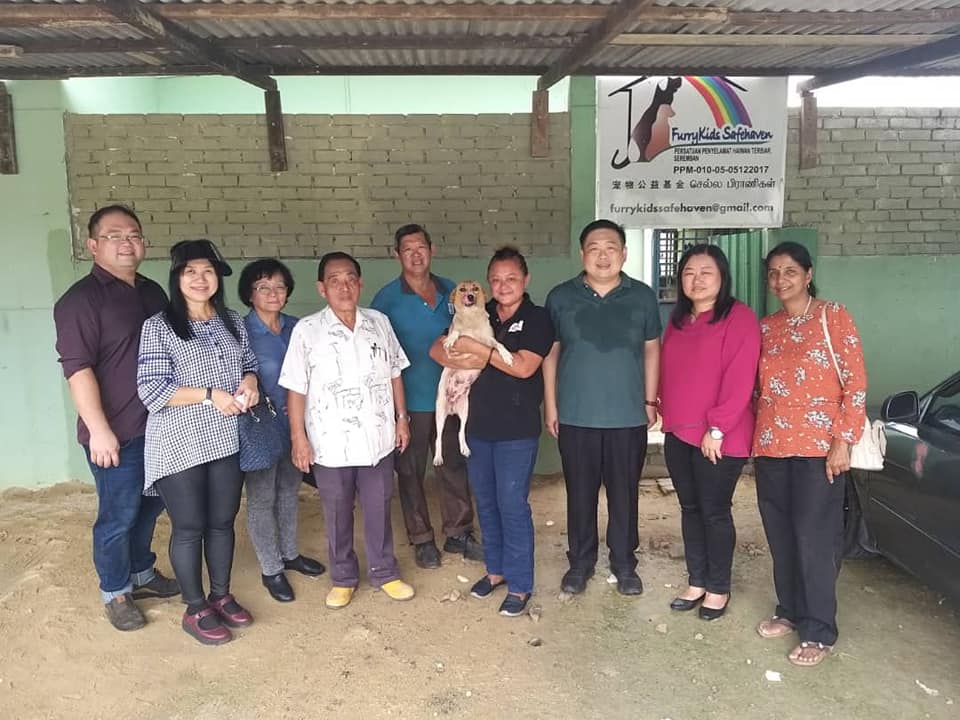 Name
Donate Amount
Date
Goh KIat Hon

RM

54.00
March 26, 2020