Short Story
As the novel Coronavirus rages on and decimates an increasing number of lives, China's central government is devoting most of its resources to help the city of Wuhan and Hubei Province. Hence, lower tier cities like Xinyang lack the resources to handle the COVID-19 outbreak. With a population of 7 million people in the city of Xinyang, it has only 9 operative hospitals that are able to treat coronavirus patients. Having been in communication with Mr Wang XinHui (王新会), the vice mayor of Xinyang city in Henan province, it has been confirmed that the city of Xinyang is in urgent need of help.
See below the WeChat post by the Xinyang government appealing for help:
https://mp.weixin.qq.com/s/Qo5J-xHVPIeJt7D1o_eUDg
Where is Xinyang?
Xinyang is a Tier 3 city with a population of approximately 7 mln, located at the border between Hubei province and Henan province. Although Xinyang is located at the most southern part of Henan province, it is more closely related to Wuhan than the northern cities of Henan due to its culture and geographical location. Situated only 200km from Wuhan, the high speed train journey from Wuhan to Xinyang takes only 40 minutes, while a journey from Xinyang to Zhengzhou (the capital of Henan province) takes 1.5 hours.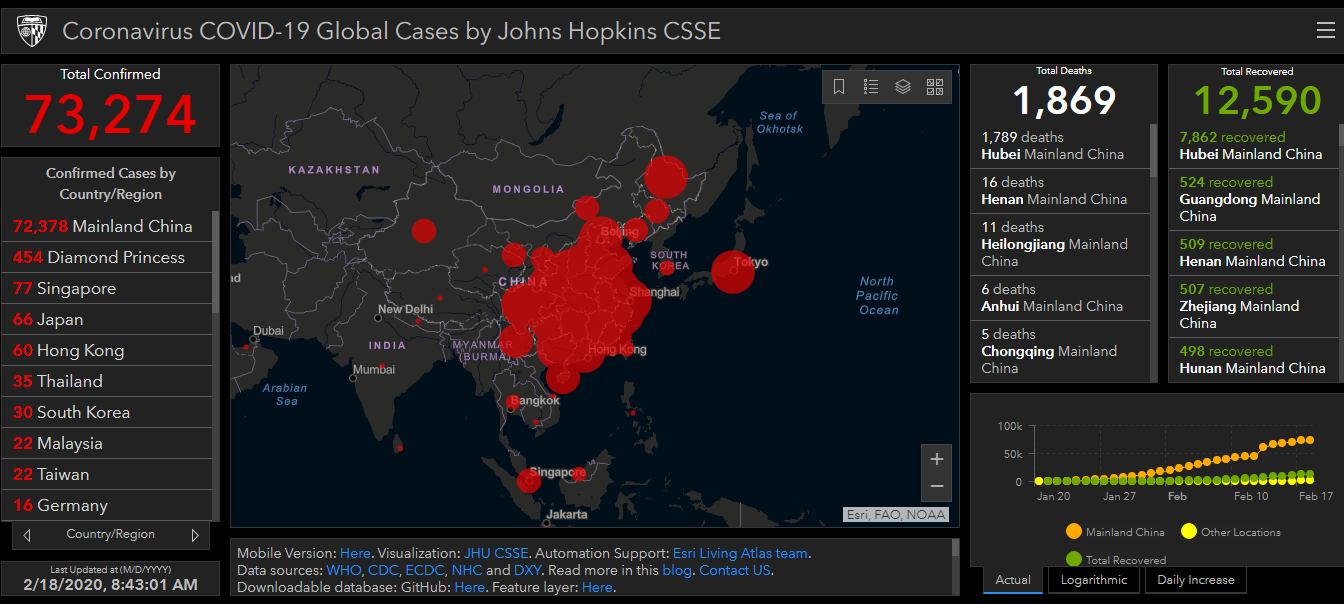 CoVid-19 Aid China Xinyang Fundrasing Campaign 中国信阳援助众筹运动
RM1,000,000.00

Funding Goal

RM109,503.99

Funds Raised

0

Days to go

Goal and Date

Campaign End Method
16.01B, Plaza First Nationwide, 161, Jalan Tun H S Lee, City Centre, 50000 Kuala Lumpur Malaysia, Malaysia
1 Campaigns | 0 Loved campaigns
Campaign Story
AID XINYANG is an initiative by Tan Teng Boo, partnered with Capital Dynamics, GoCare, and CRSM, to assist the front line medical staff of Xinyang that are fighting the COVID-19 virus outbreak.
Instead of merely being fearful of the COVID-19 virus, Tan Teng Boo decided that we should lend a helping hand to the people in China. Upon speaking with the vice mayor of Xinyang, he found out that Xinyang is not receiving sufficient resources as the Chinese government have been devoting most of its resources to aid Wuhan and Hubei. Therefore, he initiated this project named "Aid Xinyang".
In the fight against the COVID-19, the biggest challenge is the shortage of medical supplies/consumables globally. Tan Teng Boo would like to unite efforts to provide help and support to the hospitals in Xinyang, with the aim of saving more lives and preventing medical staff being infected.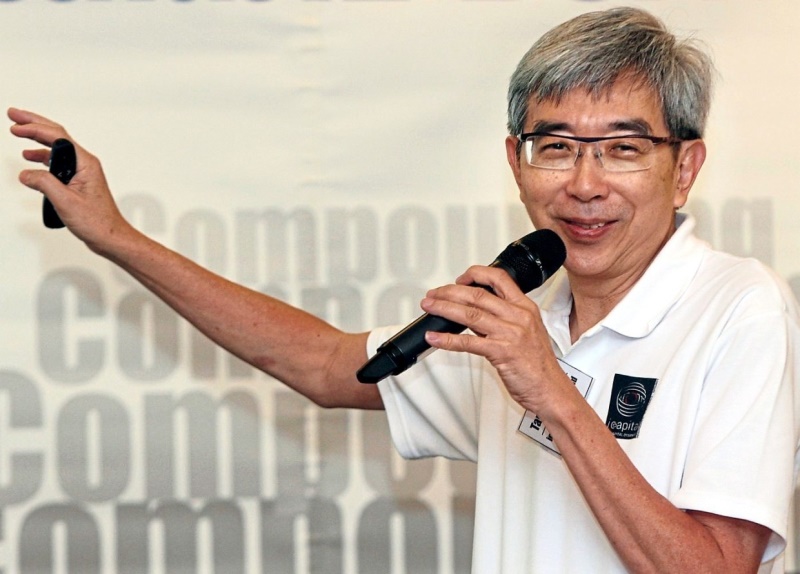 Tan Teng Boo is the Managing Director of Capital Dynamics. Regulated by the Monetary Authority of Singapore, Hong Kong Securities and Futures Commission, Australia Securities and Investments Commission and Securities Commission of Malaysia, Capital Dynamics is Asia's first global investment management and advisory firm. He is licensed in his individual capacity as fund manager in Malaysia, Hong Kong and Australia. For more information about Mr Tan and Capital Dynamics, please visit www.capitaldynamics.biz
Goals
a. Use the funds raised to purchase medical supplies (N95 masks, medical goggles, protective suits) for the frontline medical staff and send them to designated hospitals in Xinyang and/or Xinyang City Red Cross Organization (信阳市红十字会) and Xinyang City Central Charity Organization (信阳市慈善总会)
b. Raise funds from the public to be channeled to either one of the 2 official organizations in Xinyang City: Xinyang City Red Cross Organization (信阳市红十字会) and Xinyang City Central Charity Organization (信阳市慈善总会)
How We Utilize Your Donations
Items

Specifications / Brands

Quantity

Estimated Price/Pc

Expected Price

N95 Masks

GB19083

3M1860

3M9132

3M1870+

3M1860S

or equivalent

10,000

RM 15.00 – 30.00

RM150,000 -300,000

Protective Suits

GB19082-2009

EN14126

EN14605 (type 3 or 4)

ISO13982 – 1&2 (type 5)

or equivalent

1,000

RM 50.00

RM 50,000

Medical Goggles

 

 

3M 1623AF

3M 1621AF

GB14866-2006

or equivalent

500

RM 26.00

RM 13,000

Total

RM213,000 – 363,000
*Due to global shortage of the relevant medical supplies needed for COVID-19, the said supplies are often limited and may be sold at prices much higher than usual.
*This table is prepared for illustration purposes only. The quantity and price are subject to change as the situation in Xinyang and the supply of the abovementioned items is fluid. Shipping charges vary as we source the supplies from various countries.
 Where My Donations Will Go
"No act of kindness, no matter how small, is ever wasted." – Aesop
Your contribution, small or large, can make a great impact in the lives of the people in need. Your donations will be received by GoCare. In turn, GoCare will reimburse Tan Teng Boo the cost of buying the medical supplies as well as courier charges, while the excess funds will be donated to Xinyang Red Cross and/or Xinyang City Central Charity.
We will be updating on where your donations go on www.aidxinyang.com
How You Can Donate
You have 3 options depending on the donation amount:
[1]. For donations less than RM1,000, you can donate online through gocare.org.my
[2]. For donations equal to or exceeding RM1,000, please make a transfer to GoCare's bank account. Details as below:
Account number: 1418 500 100 42290
Account holder: Crisis Relief Squad of MCA (CRSM) GoCare
Bank: Alliance Bank
* Please indicate "Aid Xinyang donation" in the recipient's reference when making the transfer or cheque bank in. Please send a copy of the bank-in receipt or bank transfer confirmation to cdsb@icapital.biz so we can track your donations.
[3]. Write a cheque payable to "Crisis Relief Squad of MCA (CRSM) – Go Care" and send your cheque to offices of either Tan Teng Boo/Capital Dynamics
Attention: Tan Teng Boo
Capital Dynamics
16th Floor, Plaza First Nationwide, 161 Jalan Tun HS Lee, Kuala Lumpur, 50000 Malaysia
03-20702104 or 2105 or 6016 370 6710
Q&A
How can I be assured that my donation will be put to good use?            
Mr Tan has the full discretion as to how the donations will be utilized in line with the goals of the Aid Xinyang campaign. However, he is required to provide supporting documents regarding the utilization of the funds.
What are the payment charges?
For donations made through GoCare, GoCare will absorb all processing fees charged by the payment gateway. Thus, donors do not bear any payment charges.
Can I donate Personal Protective Equipment (PPE) such as masks, medical goggles, hand sanitizer, etc. instead of giving monetary support?
Yes, we are actively seeking for medical supplies. For more information, please refer to our website at http://aidxinyang.com/
Can I make a cash donation?
Yes, you can donate in cash. However, you must proceed to GoCare headquarters to make a cash donation. Location details as below:
Tingkat 12, Wisma MCA
No.163, Jalan Ampang,
50450 Kuala Lumpur
Malaysia
I wish to donate more than RM1,000. Can I go through GoCare?
You are highly encouraged to directly transfer to GoCare's bank account. As GoCare absorbs all processing charges, the 2.5%-3% fees resulting from your large donation will be expensive for them to cover.
What if the total funds raised exceed the target amount?
Funds collected in excess of the targeted amount will be donated to Xinyang Red Cross and Xinyang City Central Charity Organisation.
Is my donation tax-exempted?
Unfortunately, your donation is not tax-exempted as the beneficiaries (Xinyang Red Cross and Xinyang City Central Charity Organization) do not have the tax-exemption status in Malaysia.
Contact Us
Capital Dynamics Sdn Bhd
Tel: 603-2070 2104 or 2105 or mobile/WhatsApp 6016 370 6710
Address: 16th Floor, Plaza First Nationwide,
161, Jalan Tun H S Lee, City Centre,
50000 Kuala Lumpur
Malaysia
Person in charge : Ms Hui Xin, Ms Kuan Yu or Ms Jo Yen
News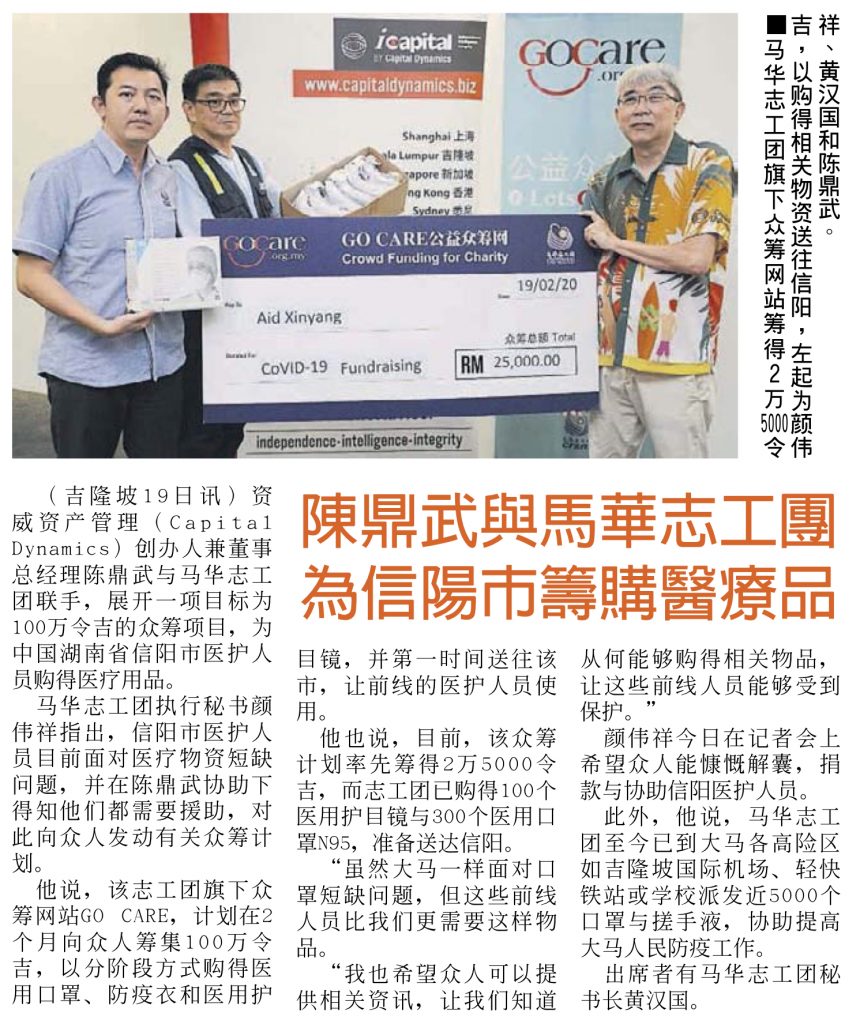 Capital Dynamics expects Malaysia's GDP to grow at 3.5-4 pct in 2020
Name
Donate Amount
Date
Anonymous

RM

300.00
March 24, 2020
Yap Tiam Chi

RM

1,000.00
March 15, 2020
Jacsui Sdn Bhd

RM

5,000.00
March 13, 2020
amituofo

RM

100.00
March 12, 2020
Anonymous

RM

500.00
March 11, 2020
chui kwong yan

RM

100.00
March 16, 2020
Anonymous

RM

500.00
March 10, 2020
Anonymous

RM

2,000.00
March 09, 2020
Anonymous

RM

4,500.00
March 09, 2020
Anonymous

RM

2,000.00
March 07, 2020
Anonymous

RM

500.00
March 07, 2020
CHAI KUM FYE

RM

50.00
March 07, 2020
NING SAI PIEW

RM

100.00
March 07, 2020
LIM WEI CHONG

RM

100.00
March 07, 2020
Anonymous

RM

50.00
March 07, 2020
Anonymous

RM

100.00
March 07, 2020
LAM KEE CHEONG

RM

100.00
March 07, 2020
Anonymous

RM

100.00
March 07, 2020
WONG KIENG CHUONG

RM

200.00
March 07, 2020
Anonymous

RM

100.00
March 07, 2020
Anonymous

RM

200.00
March 07, 2020
Anonymous

RM

200.00
March 07, 2020
SIA CHIN LIN

RM

100.00
March 07, 2020
Anonymous

RM

200.00
March 07, 2020
Anonymous

RM

100.00
March 07, 2020
KANG CHIN CHENG

RM

200.00
March 07, 2020
TAM HEE

RM

100.00
March 07, 2020
Anonymous

RM

100.00
March 07, 2020
Anonymous

RM

100.00
March 07, 2020
Anonymous

RM

100.00
March 07, 2020
LIEW PEK HIN

RM

100.00
March 07, 2020
Anonymous

RM

100.00
March 07, 2020
Anonymous

RM

100.00
March 07, 2020
Anonymous

RM

50.00
March 07, 2020
RAMUND LAI CHING HOR

RM

50.00
March 07, 2020
TAN GEON MEAU

RM

50.00
March 07, 2020
LEE POH WOH

RM

50.00
March 07, 2020
LOOI CHEONG WENG

RM

50.00
March 07, 2020
KAN CHOON LEONG

RM

50.00
March 07, 2020
Anonymous

RM

50.00
March 07, 2020
Anonymous

RM

50.00
March 07, 2020
Anonymous

RM

50.00
March 07, 2020
Anonymous

RM

50.00
March 07, 2020
LIM EWE CHENG

RM

100.00
March 07, 2020
Anonymous

RM

100.00
March 07, 2020
CHAI KVET FAR

RM

200.00
March 07, 2020
Anonymous

RM

100.00
March 07, 2020
Anonymous

RM

100.00
March 07, 2020
KONG HRAN THENG

RM

100.00
March 07, 2020
Anonymous

RM

200.00
March 07, 2020
Datuk Loh Kian Chong

RM

10,000.00
March 05, 2020
OCEANCASH Pacific Sdn Bhd

RM

5,000.00
March 04, 2020
NIVIEN KAU YUN LOONG

RM

500.00
March 10, 2020
Anonymous

RM

100.00
March 10, 2020
ONG THEONG ENG

RM

100.00
March 09, 2020
TEH EE EE

RM

100.00
March 09, 2020
Teoh Yee Kian

RM

200.00
March 08, 2020
Anonymous

RM

100.00
March 08, 2020
Perlin Loke

RM

200.00
March 07, 2020
Ong Kam Siong

RM

50.00
March 07, 2020
Anonymous

RM

500.00
March 07, 2020
Lim Soon Kiong

RM

200.00
March 07, 2020
Tan Hwa seong

RM

200.00
March 07, 2020
Pang Eng May

RM

200.00
March 07, 2020
Jo Yen

RM

100.00
March 05, 2020
Anonymous

RM

5,875.00
March 02, 2020
Anonymous

RM

200.00
February 29, 2020
Anonymous

RM

20,000.00
February 28, 2020
Anonymous

RM

2,000.00
February 27, 2020
Anonymous

RM

3,000.00
February 27, 2020
Anonymous

RM

10,000.00
February 25, 2020
Anonymous

RM

3,000.00
February 25, 2020
Anonymous

RM

1,000.00
February 25, 2020
Anonymous

RM

1,000.00
February 25, 2020
Anonymous

RM

50.00
March 04, 2020
Anonymous

RM

10,000.00
February 25, 2020
Anonymous

RM

1,000.00
February 24, 2020
Anonymous

RM

1,000.00
February 24, 2020
Anonymous

RM

200.00
February 24, 2020
Chong Jit Seng

RM

1,000.00
February 22, 2020
Anonymous

RM

2,000.00
February 21, 2020
Anonymous

RM

2,000.00
February 21, 2020
Liu Hoong Seong

RM

1,000.00
February 21, 2020
OOI TEE FENG

RM

50.00
March 02, 2020
Anonymous

RM

100.00
March 01, 2020
Anonymous

RM

200.00
February 27, 2020
Anonymous

RM

50.00
February 27, 2020
Lisa Chen

RM

500.00
February 27, 2020
Tan Han Wooi

RM

200.00
February 27, 2020
Anonymous

RM

100.00
February 26, 2020
TEH POH SIANG

RM

100.00
February 25, 2020
Chew Chooi San

RM

200.00
February 25, 2020
Anonymous

RM

1,000.00
February 20, 2020
K.S PANG

RM

1,000.00
February 19, 2020
Ng Xiang Yang

RM

100.00
February 23, 2020
Anonymous

RM

100.00
February 23, 2020
中国加油

RM

500.00
February 22, 2020
Koh Poh Geok

RM

100.00
February 22, 2020
Anonymous

RM

50.00
February 21, 2020
Soo Mee Ling

RM

200.00
February 21, 2020
balqis

RM

18.99
February 20, 2020
Koo Khang Wei

RM

50.00
February 20, 2020
Anonymous

RM

500.00
February 19, 2020
Teh kim ong

RM

500.00
February 19, 2020
Anonymous

RM

1,000.00
February 19, 2020
Anonymous

RM

500.00
February 18, 2020
Xilas

RM

10.00
February 18, 2020