Short Story
Badminton Championship 2018 by AMPANG JAYA BADMINTON CLUB and in a collaboration with GoCare
Badminton Championship 2018
RM5,000.00

Funding Goal

RM25,879.00

Funds Raised

0

Days to go

Target Date

Campaign End Method
1 Campaigns | 0 Loved campaigns
Campaign Story
Badminton Championship 2018 by AMPANG JAYA BADMINTON CLUB & GoCare
慈善羽球比赛2018
This badminton championship is one of the ways for AJBC coaches to scout talents into the team. AJBC offers a scholarship by providing players full-time training, tournaments expenses locally and internationally, equipment sponsors, nutrition supports and eventually education supports until postgraduate.
The objective of this badminton tournament are:-
To encourage the public to involve charity via playing badminton.
To create crowd movement through the tournaments.
To create awareness of Go Care to the public.
To create the awareness of social responsibilities via badminton.
AJBC collaborates with GoCare, a charity organisation group to raise funding for juniors' sports developments. As we register, each participant has to make a RM 50 for single and RM 100 for a double event as registration fee. 10% of the registration fee will be contributed to two schools in Ampang, SJK© Kampung Bahru and SJK© On Pong 2. Add on to this, we will be doing some products selling during that day to generate income for the schools. This funding for the school is to enhance their sports facilities and raise up the standard of school players.
The Badminton Championship 2018 will be held on 9th June & 10th June (Saturday & Sunday) from 8 am to 8 pm.
There are 4 age categories:
Boy Single – under age of 10,13, 16 & 21
Girl Single – under age of 13, 16 & 21
Boy Doubles – under age of 15 & 21
Amateur Categories (non-professional)
For more info, may visit to AMPANG JAYA BADMINTON CLUB OFFICIAL EVENT PAGE : https://www.facebook.com/events/214692922450568/ or https://www.facebook.com/badmintonchampionship/
安邦再也羽毛球俱乐部将于2018年6月9号至10号,在位于安邦室内综合运动中心(The Challenger Sport Centre Ampang)主办为期两天的"2018年安邦再也慈善羽球公开赛",并呼吁所有热衷羽毛球运动的人士踊跃报名参赛,而目前已经有来自国外的选手如澳洲、印度参加报名。
安邦再也羽毛球俱乐部主席何克望今天联合羽球公开赛各协办单位于文良港拉曼大学学院主持有关羽球公开赛记者发布会是这么指出。 "安邦再也羽毛球俱乐部在这3年来都在积极的主办各国际和全国级别的羽毛球比赛,并成功的培养和发掘了为数不少的国家级羽毛球顶尖选手。而这一次的羽球公开赛也是其中一个能让教练发掘有潜力羽球好手的平台。" 他表示,安邦再也羽毛球俱乐部除了主办羽球比赛,也提供奖学金、全职训练、协助支付国内外比赛的费用、以及赞助运动器材、以及学业支援于有潜力的球员。 "这一次,我们将和协办单位GoCare合作,把单打报名费50令吉和双打的100令吉的10%捐助2间学校即安新国民型华文小学以及美华城安邦国民型华小二校,以便作为该校的文教发展基金。 他指出,GoCare在这一的比赛中扮演着非常重要的角色。他们将负责寻找赞助商家、协调餐车、录影和后期的制作。 "为期两天的比赛期间,将会义卖黄梨汁,而所得将全数捐给相关的两间受惠学校。
而GOCARE也将向出席者售卖礼卷,现场也设有幸运抽奖环节。只要付出一点点,善心人士将有机会赢取奖品。" 马华志工团自2016年推出的非盈利慈善众筹平台GoCare,以此作为平台,透过大众的爱心捐款,协助各阶层有需要的人士及弱势群体。 建立GoCare慈善众筹网站旨在提供一个有效的管道,帮助有需要的个人或团体。慈善众筹网站也能作为一个透明及有效让公众方便捐款的平台,同时希望能够与其他慈善机构合作以协助更多有需要人士及群体。 GoCare公益众筹网至今已进行了共 22项企划案,筹款数额超过万令吉,筹款企划案的性质包括天灾、慈善、公益活动、病患、弱势群体等等。
GoCare曾为2016年台湾大地震赈灾筹款,数额达58万令吉。Go Care众筹网目前也正在进行各项巡回宣传及活动,以让更多团体及人士加入公益众筹活动,打造一个能够联合各慈善机构的平台,帮助更多有需要的个人和团体。 安邦再也羽毛球俱乐部 如何询问请致电: 0125159594 (何克望) 或游览 GoCare 网 : www.gocare.org.my
Promotional Video:
Ampang Jaya Charity Badminton Championship 2018
Risks & Challenges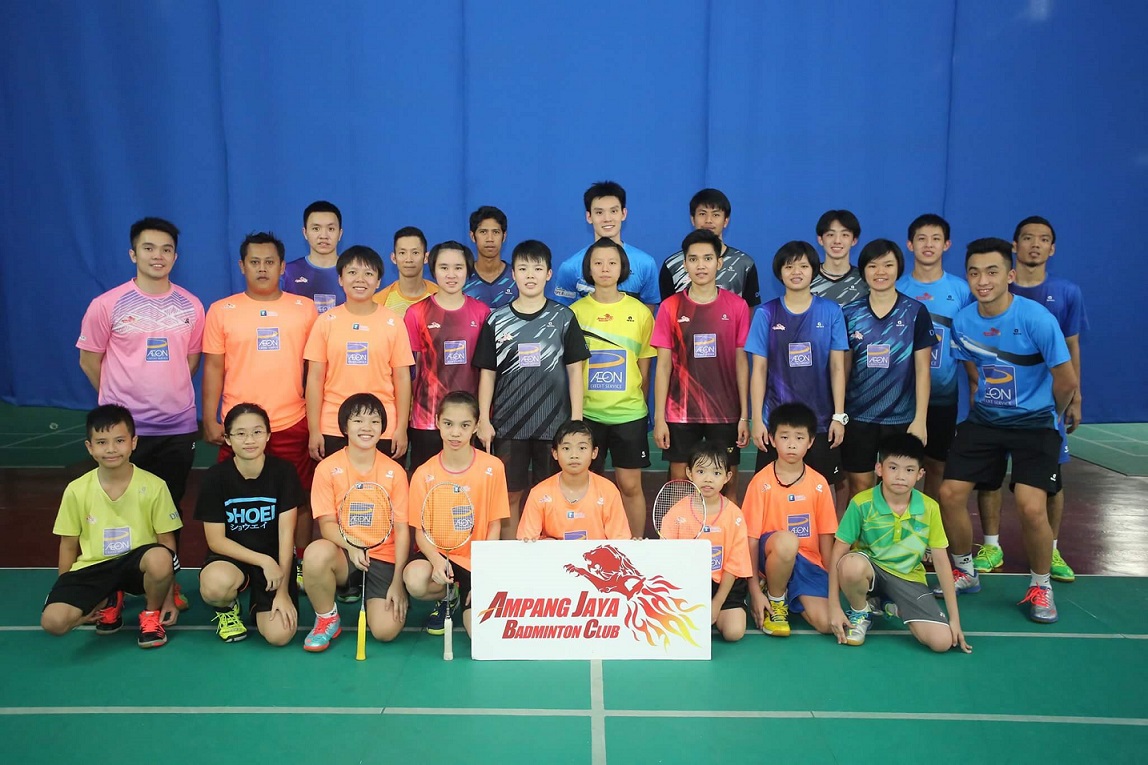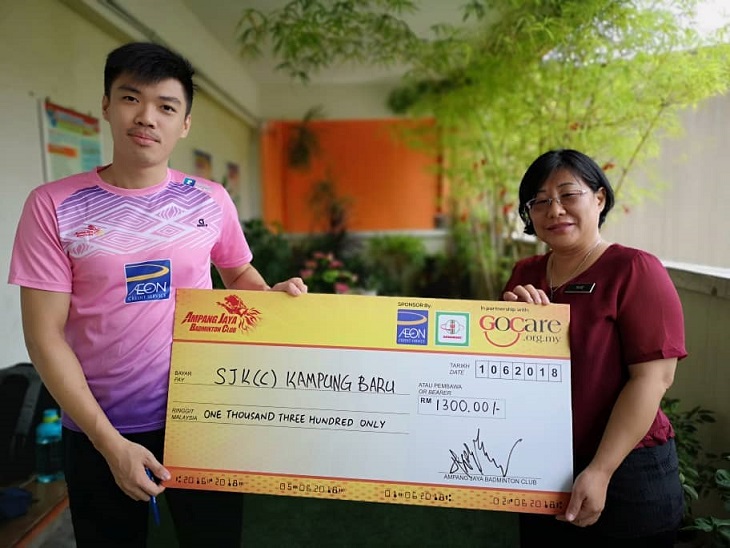 模拟支票移交至安新华小 Mock Cheque Handover to SJK (C) Kampung Baru Ampang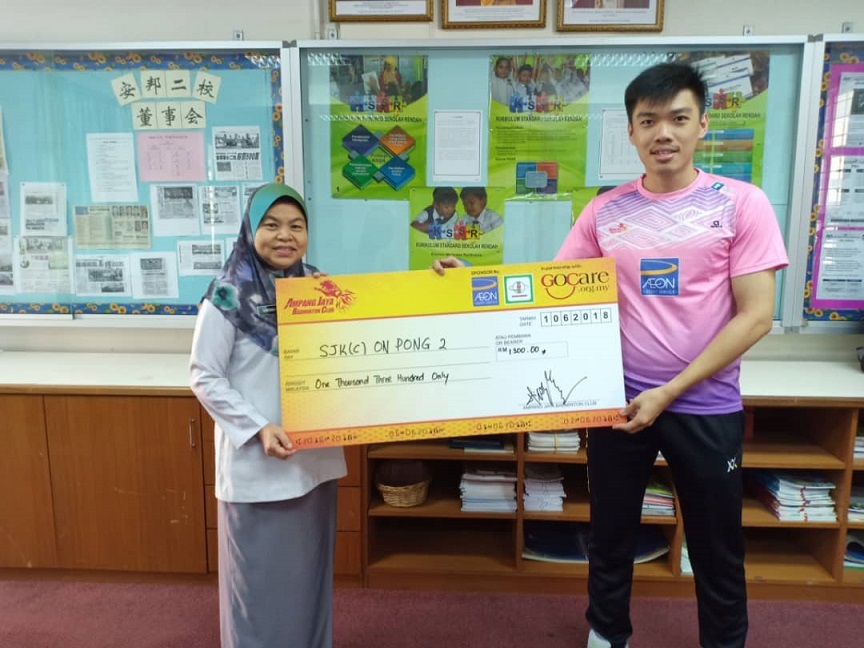 模拟支票移交至安邦二校 Mock Cheque Handover to SJK (C) On Pong 2